"Letting Go Made Easy" Releasing Fest begins July 6 – Get your Free Pass today


Letting Go Made Easy 
Free for 3 Days – July 6-8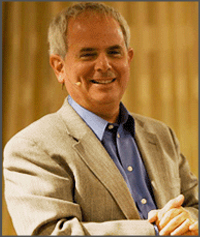 Hello, my friend……and welcome to a world filled with joy, abundance and an inner peace you may not have known exists.My name is Hale Dwoskin. Over four decades ago, I learned something called the Sedona Method from my friend, Lester Levenson, and my life has been forever changed. I have found success in every area of my life and I know that you will, too.

The Sedona Method has already helped hundreds of thousands of people to tap their natural ability to let go of uncomfortable or unwanted emotions on the spot.

I'll walk you through the Sedona Method in the Letting Go Made Easy Releasing Fest. We live in uniquely challenging times that require a high degree of adaptability, clarity, and emotional balance. This online event is designed to help you uncover your natural ability to let go of any painful or unwanted feeling in the moment, no matter the circumstances.

As you go through the sessions, you will use the tools of the Sedona Method to master your emotions and thoughts so that difficulties and conditions do not prevent you from living a happy life, succeeding as best you can, and protecting those you care about.

Each session is designed to give you skills to master your life and free yourself from the tendencies and cravings that cause you to act in ways you later regret, or to not act at all. You will come away from this event with a set of solid tools that will be easily on call for the rest of your life. They will be there to support you in the best of times, the worst of times, and everything in between. You will find yourself living life more fully and richly knowing with certainty that you can handle, thrive, and enjoy each moment to the fullest.

This event is designed with you in mind. If you are new to the Sedona Method, it is simple and direct enough for you to jump in and easily apply these principles and techniques to your life right now. If you have been releasing for a while, this will be both a powerful refresher and a way to take your releasing deeper and wider. Either way, you will feel like this course was made for you.